Small tool to show self DPS in a time window, and the utilization of debuffs and Combat advantage.
Its best used for self improvement and measuring rotation and not comparison to others.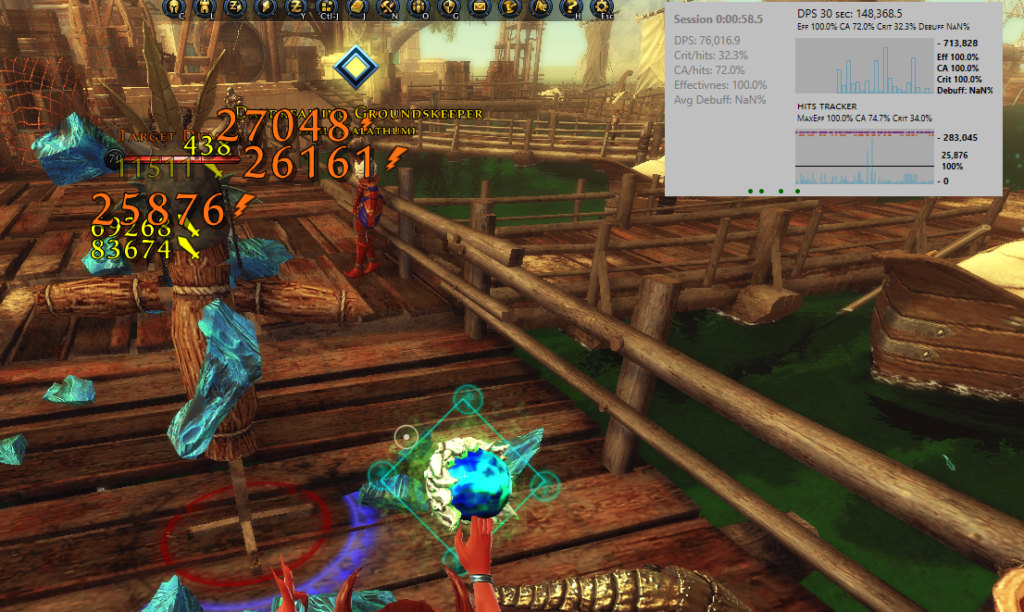 To run:
Download the file here
Lunch the game with -NoAutoRotateLogs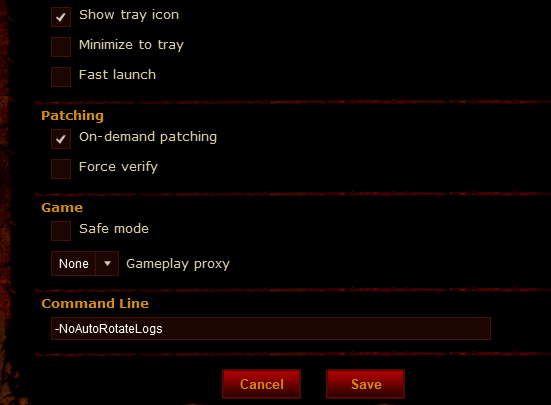 Activate the dps tracker, right click the window and enter settings: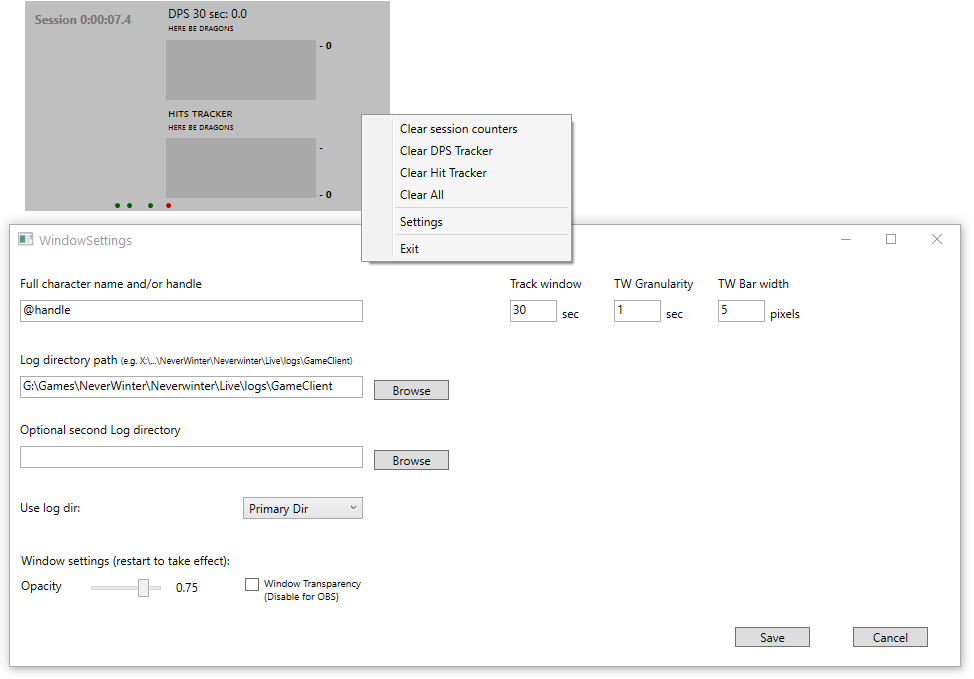 Set your handle and log dir.
In the game activate the combat log by typing in chat /combatlog 1
And finally stab stuff.
Planned additions:
Auto log dir detection
Hotkeys for the counter resets
Since this is more or less abandoned: